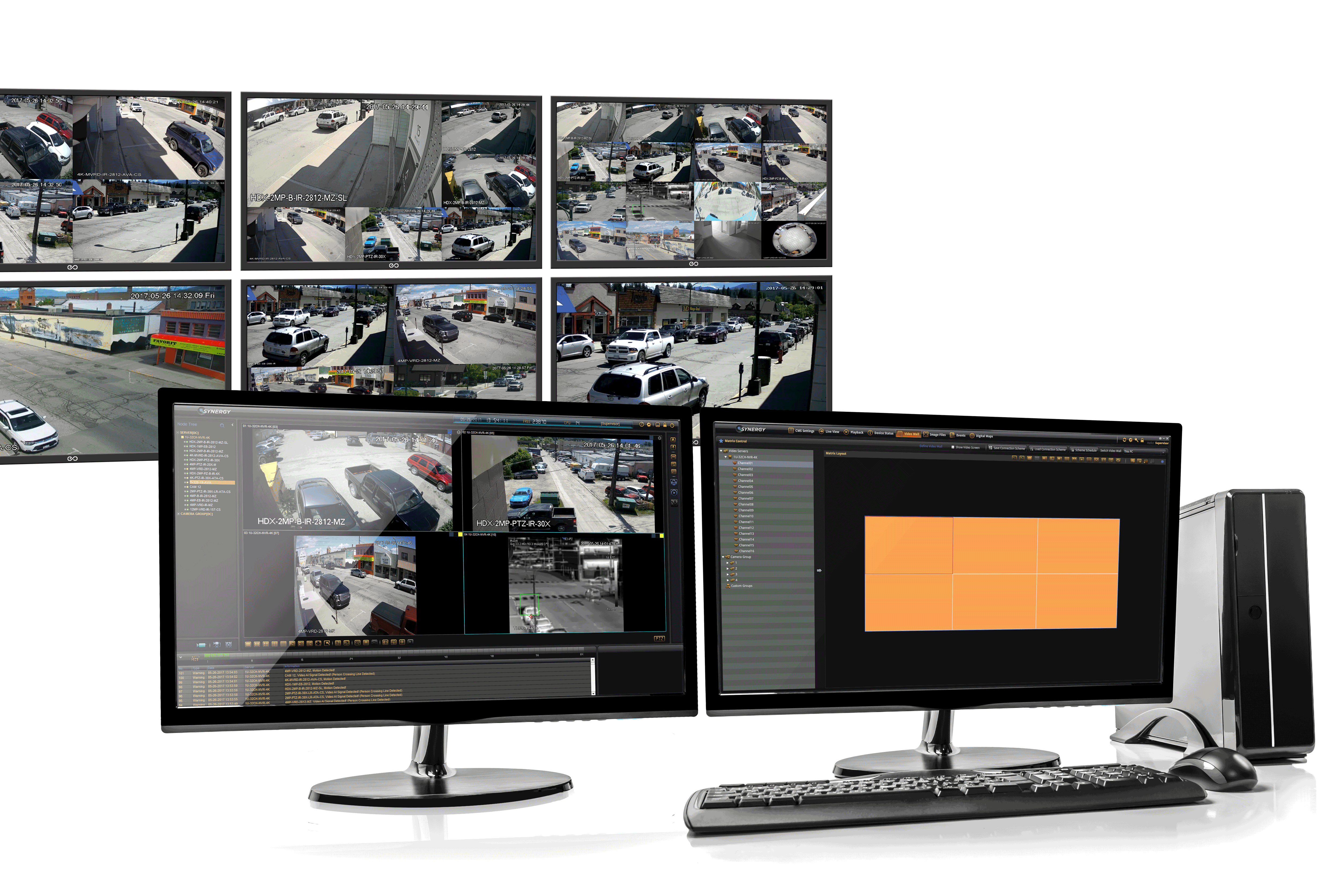 All security and surveillance systems require some form of display, recording, or transmission solution. Ascendent excels at providing complete solutions for this with over 20 years of experience in numerous applications.
The vast majority of systems have now moved to IP and we work with our customers to provide network solutions including PoE (Power over Ethernet) switches and injectors and long-range IP radios for communication at distances up to 100+ kilometers. These systems can be fully configured and pre-tested prior to shipping, allowing for a smooth, simple integration process.
While most applications now run on IP networks, there are still a significant number of legacy installations that rely on analog/coax transmission of video signals. Many applications also require SDI systems for security requirements or low-latency, including much of the broadcast industry. We are able to provide solutions for both of these types of systems as well.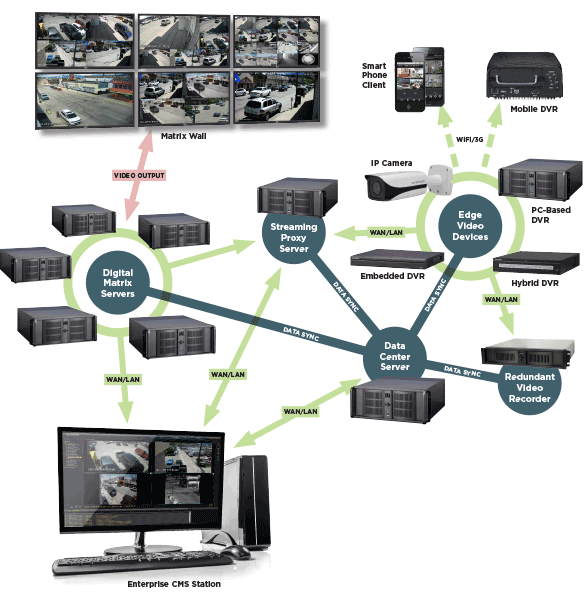 Recording solutions primarily rely on PC based VMS recorders, or embedded standalone systems that run application-specific Linux operating systems. Ascendent provides both types of systems using our own models or third party suppliers depending on the requirements of the project.
Display solutions vary a lot based on the application; sometimes only a single monitor is required for one operator, other times there is a complex design with many users needing access to the video streams. We work with clients to ensure that all aspects are covered and can provide full video wall setups, proxy servers to balance throughput requirements when large numbers of video streams must be distributed over a network.