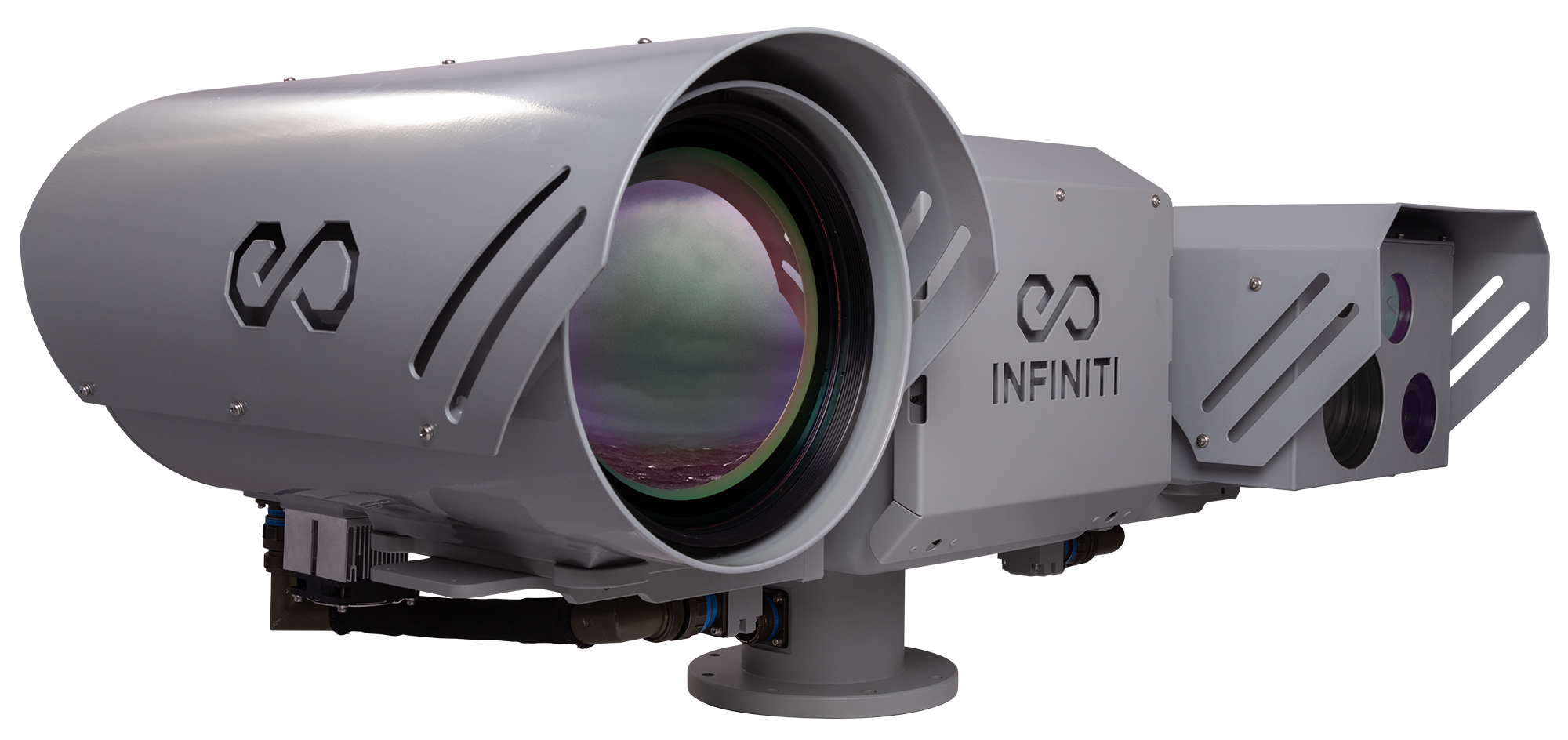 Effective long-range security and surveillance relies on a complex combination of technologies and products; there is no "one size fits all" approach. The multiple sensor technologies we offer for providing long-range surveillance include visible/NIR, uncooled and cooled thermal, SWIR, LRFs and radar. Our Infiniti Electro-Optics division provides some of the longest range optics in the world and their custom configured systems are unparalleled in the surveillance industry. These include 2075mm visible camera lenses, along with 1400mm and 1200mm HD cooled thermal camera systems. Our ZLID™ laser illumination technology allows for identification-level imaging at distances up to 5km. We have the unique ability of being able to expertly customize the build of each system to a customer's specific needs, selecting the ideal components based on a combination of performance, budget and compatibility.
Detection & Identification Differences
Often in the surveillance industry, certain technologies can be touted as magical solutions that do everything well. While each of these technologies are fantastic solutions for specific applications, they're rarely ever ideal for every situation. As a general philosophy, we recommend thermal imaging for detection of threats at longer distances, while visible cameras paired with ZLID illumination are far more effective for identifying intruders once they have moved within identification distances. Even those technologies can sometimes fall short in certain applications, which is why we approach each project as a custom designed solution.
For more information, see our Multi-Sensor Systems page on our Infiniti website.
Wide-Angle Situational Awareness
When using a long-range lens with a very high focal length, anything you gain in distance you lose in horizontal coverage. While competitors typically ignore this blind spot, we offer the option of wide-angle spotter cameras. These budget-friendly upgrades provide an additional wide-angle high-resolution video stream ranging from a 60° to 100° horizontal field of view and resolutions from 4K/8MP to 8K/32MP, giving operators a high level situational awareness of the scene even while they are at maximum zoom with the long-range surveillance lenses.
Wide-Area Radar Coverage
For situations that require automated detection or when monitoring a wider area of coverage, radar can be paired with a long-range PTZ camera system. Within the radar's coverage area, virtual geofences can be created for specific areas or perimeters, which then trigger alerts when an intruder crosses the border of the geofence. Once the radar detects an intruder, it will send GPS coordinates and slew-to-cue commands to PTZs via the Octagon Platform API, allowing a PTZ to perform fully automated tracking of intruders. C2 or specialized VMS monitoring software can provide visual and audible alerts when an intrusion occurs to immediately notify security operators who can then intervene if required.